Our costs are all inclusive.  Unlike many facilities there are no additional charges for walks, loving cuddles, or special diets as that is all part of a dog's daily life.
Meet & Greet
Every dog must be interviewed and vaccinations are required. This helps us to make sure the dog will be comfortable, our staff will be safe, and that parents feel content leaving their animal with us.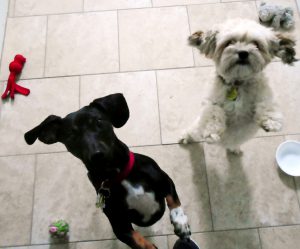 We require a profile interview prior to your furry friends stay. It will take about 30 minutes and is done by appointment only. Please call in advance to schedule, especially if you need a weekend appointment. Bring your animals, vaccination records and any necessary medical records (if currently under veterinarians care). *We recommend you notify your vet that your animal is staying with us so if a situation arises where medical attention is needed we will be able to access the animal's records.
This interview  process is to make sure that everyone feels comfortable at Auntie Barbara's.  If you feel at home with us so will your furry friend!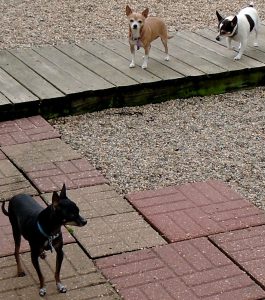 Our main goals is to provide a comfortable daily routine with  plenty of fresh air and lots of exercise.  Dogs love a schedule and rhythm to their day and they get it all here!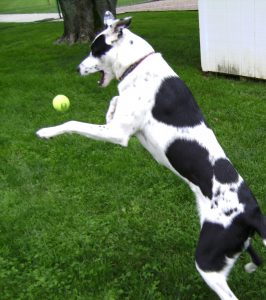 We reserve the right to deny any animal. Our main reasons for denial are:
aggression problems
medical needs beyond our capability
destructive behavior
Most of these issues or concerns will be addressed at the profile!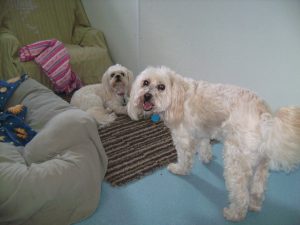 ---
He's Back!!!! Check out his services in
Barking Bugle!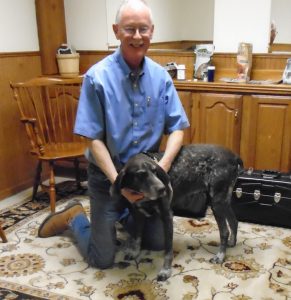 Daniel King, DVM, CVA, CVCH
Dr. King will be back the second Friday of every month beginning July 13, 2018  to promote health, happiness & healing in your pet.  Personalized care, specializing in Animal Chiropractic, Acupuncture, Applied Kinesiology, Chinese Herbals and Preventive Care!  If you would like to set up an appointment please call Auntie Barbara's at 219-696-5654!
Up-To-Date Health Check-Ups
All vaccinations are required including Bordatella or Kennel Cough and must have been completed at least 2-3 weeks prior to your animals stay.
During spring, summer and fall we do recommend that your animal is on a flea & tick treatment program as well as heartworm. Special medications can be administered upon request. Any topical treatments must be done prior to stay by the owner. We will also accept titers for all vaccinations except Rabies. We accept 1 or 3 year for most vaccines .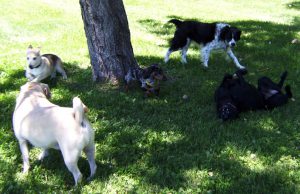 ---
Packing For Your Pet
The three main items we need are:
1. Food & treats (lots of treats – we spoil them:)
Make sure all foods and treats are something your animal is use to on a regular basis.
Please do not pre-package food as travel plans can change.
We also suggest that you jot down lot numbers of bagged food if you do not include the bag so that we can be safe with any recalls while you are away.
2. Medications
All medications must have the prescribed bottle with dosing directions on it. Please bring plenty of medication in case your animal is a difficult patient and hard to medicate.
If you had your dog in for updated vaccinations please bring us a copy of the new information.
3. Leash & collar
Don't forget those emergency numbers as well and let your veterinarian know they are staying with Auntie Barbara's.
You are welcome to bring anything else that makes them comfortable!
The only things I restrict are items they can choke on. Please do not bring things that cannot be washed or that you care if they destroy.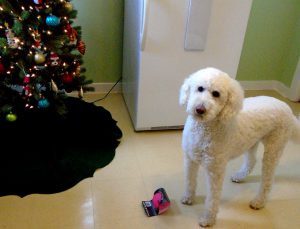 ---
Pricing
ALL PICKUPS and DROP OFFS will be done only by appointment.  PLEASE BE ON TIME OR GIVE US A CALL!  
For boarding, we charge a flat rate for dogs of $45.00 per day all inclusive. Check-in day is always a full charge day. It doesn't matter size or breed. Additional charges may include food, brushing, trimming, and bathes. We give discounts for multiple dog families after original interview. The multiple dog rate is $30.00 for each dog after the first if staying in the same room .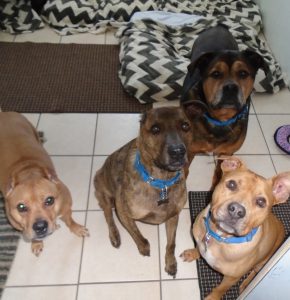 Payment is due when you drop off your dog. Any additional costs will be billed at pick up.   Acceptable payment is through CASH or CHECK only; NO credit cards will be accepted.
Rates are subject to Auntie Barbara's discretion and may vary depending on needs of the dogs. Dogs can only stay together after approval at interview.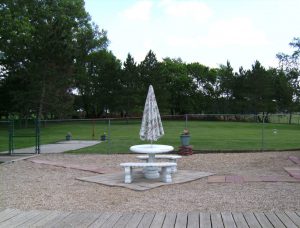 If picking up your pup is scheduled before 9:00 am, there is no charge for that day. After 9:00 am, you will be charged a Day Care Day at $35.00. Latest pick up time is 6:00 pm during summer hours and 5:00 pm during winter hours and is strictly adhered to.  Winter hours begin October 1, 2018!
We offer day care for dogs only for a cost of $35.00 per day* with certain restrictions on pick up and drop off times.  We do not do as much day care as boarding is given priority.
When dropping off your animal we ask that you set a specific time. The earliest an animal can be dropped off is 7:00 am and the latest we prefer an animal to be dropped off is 3:00 pm. You can drop your animal off later by special arrangement but it must be during business hours.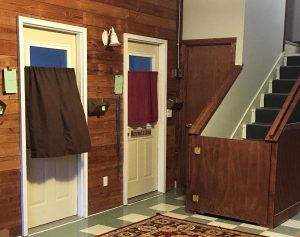 ---
Cancellation Policy
If you need to cancel, please give us as much notice as possible. If cancelling one week prior to the stay, you are responsible for 25% of the total bill. If cancelling withing 48 hours prior to the stay, you are responsible for the total bill. If you change your confirmed drop off or pick up times you are still responsible for what you originally booked.  No refunds will be given for early pick ups!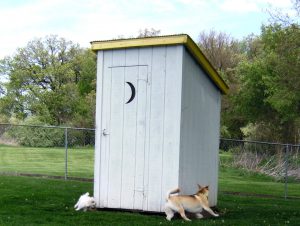 ---
Reservations at Auntie Barbara's is done through phone calls only!
This is for everyone's safety so we ask that you respect this policy.