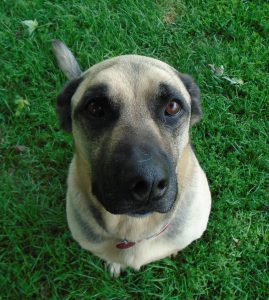 Every month, we will be adding interesting information. Check back soon!
June 2018
Hello Everyone!
I am going to try and be a bit more diligent about bringing you some new information each month.  First we want to remind you that Dr. Daniel King will be returning the second Friday of each month to offer speciality services for your animals.  His first Friday back will be July 13th.  We are taking appointments just call us at 219-696-5654.
People have asked me what is so special?  Not only does Dr. King practice alternatives to conventional veterinary medicine he listens.  Everything moves so fast these days, everybody on their phones in a hurry to get some where, wouldn't it be nice to have somebody who  just listens to the issues you are having with your pet.  The individual attention can really make a difference in understanding what could be bothering your furry loved one.  Although Dr. King practices both conventional and holistic medicine for animals his greatest hope is the well being of your pet.  I want somebody to know who my animal is, quirks and all.  Their  personalities, diet, home life, siblings, medicines, etc can effect everything they do.    Each breed comes with it's own issues.  Below you will find Dr. King's explanation of some of his services but to Auntie Barbara his greatest gift is that of listening and sincere empathy.
Barbara,
    Following is a brief explanation of the various treatment modalities:
   Applied Kinesiology is used in conjunction with chiropractic to treat neuromuscular issues affecting your pets whole nervous system. A/K along with chiropractic restores and rebalances the nerve flow in the muscles and has a positive impact on your pets proper skeletal realignment.
   Animal Chiropractic is just how it sounds.  Many people have been to or heard of chiropractic care for people, I am a veterinarian certified by the AVCA in animal chiropractic.  I have been using chiropractic in my profession since 1999 and took the certification test in 2003.  In that time I have been amazed at the results I have seen, pets can't lie, they provide the proof by their owners happy reports that "Doc they are feeling so much better, they are acting like them- selves again".  I'm sure you understand the JOY it brings me to hear reports like that, so I continue to teach my clients the benefits of alternative treatments.
   Acupuncture is the use of thin, tiny needles placed in specific (acupoints) which are located on your body, as well as your pet's.  By placement of these needles in the proper acupoint the energy flow, that occurs naturally, is enhanced to achieve the desired effect.  The Immune system is an amazing system and responds to the restored balance of the energy flow, again it shows in your pet's behavior.  Acupuncture response times may be immediate or may take a few treatments.
  Chinese Herbs have been around for over 2000 years. I received my Veterinary Acupuncture and Chinese Herbalist certification from the Chi Institute in Reddick, Florida. In my many years as a veterinarian, I have found more and more of my clients were looking for more natural remedies. Herbals work slowly and gently on many common problems pets face without the use of pharmaceuticals.  I still use many western pharmaceuticals and love being able to use the diverse knowledge I have learned to help the health and happiness of the many pets I see. 
  I look forward to seeing you and Miss Fiona, as well as, meeting many new people and their beloved pets at your facility.   I hope this information is most beneficial.
Best regards,
Dr. King
Don't forget to check out the action on Facebook!